THE SIGNIFICANCE OF GOLD DURING THE LUNAR NEW YEAR AND HIGH END GOLD BULLION COLLECTIBLES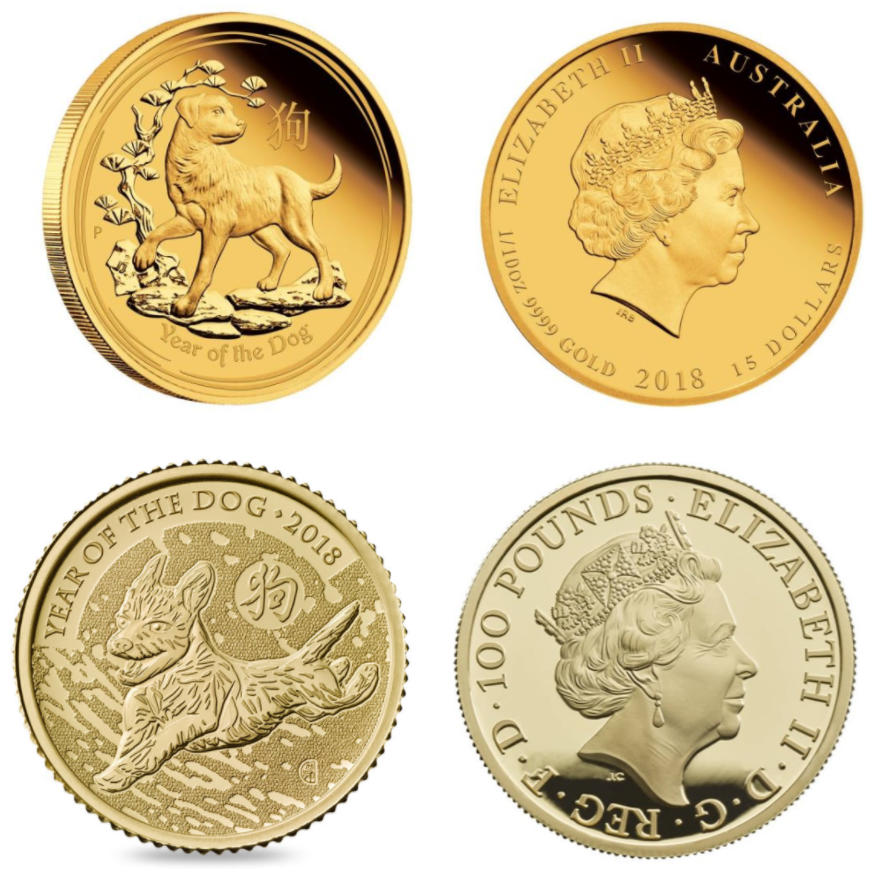 Dogs, Luck, and Gold Bullion Gifts
February 16, 2018, marks the beginning of the Year of the Dog on the lunar calendar, and the world's Gold Bullion brands are responding with capsule collections of dog-themed gift items. The lunar new year is ushered in with auspicious decorations in bright reds and gold, and the number 8, all considered to be lucky in the Chinese culture.
Gold has been associated with the imperial house of China historically and signifies prosperity and good fortune. The golden colour as well as physical gold, are also considered to be representations of wealth in the Chinese Four Pillars of Destiny. For significant celebrations, such as the birth of a child, marriage, success in passing an exam or a birthday, gold jewellery, gold coins or even gold bars itself are gifted to signify triumph, happiness and wealth.
Of course, there are other gifting options but gold is definitely a high context statement of importance, solidifying the relationship between the presenter and the recipient.
Gold Bullion Coins for your Friends and Family
You may see many variations of the Year of the Dog theme this year, ranging from dogs featured on red packets (envelopes with money to be given out to single people by elders or to employees by the boss) to dog miniatures made out of gold or precious metals in jewellery stores.
Firstly, let's discuss the ever-popular collectors' item – gold coins. Since 2018 is the Year of the Dog, there are many varieties available, such as the Australian Lunar 2018 Year of the Dog Coins or the Royal Mint's Lunar Year of the Dog 2018 Coin, just to name a couple. J. Rotbart & Co. has had many requests since the beginning of the year for such coins and we are very efficient in the delivery of clients' requests.
Happy New Year from J. Rotbart & Co.
We at J. Rotbart & Co. have great access to gold coins and all your precious metal needs. A golden animal-of-the-year piece is significant as a token of remembrance when it comes to gifting, and we are happy to connect the dots for you this lunar new year. Just be sure your gold bullion coins are not mixed with the chocolate coins in the candy jar. Have a prosperous, successful and happy Year of the Dog!